23 October 2017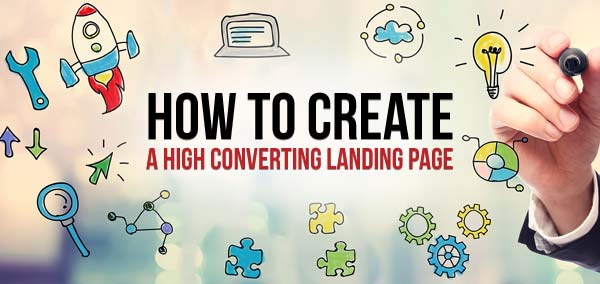 Creating a high-converting website landing page is quite a challenge, especially for car dealers. There are several factors to consider for a single landing page and the same can't be used for all your car dealer marketing campaigns.
Depending on the audience, offer, and goal, landing pages need to be uniquely designed for better conversion.
Check out some of the important landing page tips for marketing your car dealership.
Landing Page Tip 1: Include a Compelling Title
Prospects who visit your car dealer website usually decide to stay or leave in inside 15 seconds. The best way to grab their attention is with a compelling title. Ensure that the title stands out visually, preferably with a striking image banner to go with it.
Landing Page Tip 2: Have Simple & Clear Content
Your car dealer website landing page content should be simple, clear, and designed to help prospects take a decision. Try to avoid redirecting to other pages, and restrict the contact form to fields that collect only the absolutely necessary information.
Make the best use of white space and let the landing page be clean and clutter-free.
Landing Page Tip 3: Explain About the Car
Put yourself in your customers' shoes and craft the content from their viewpoint. Let them know the key advantages of the car model of their choice.
Experiment with the list, content, and format, and check what works with your prospects.
Landing Page Tip 4: Make Use of Great Visuals
A great visual with sufficient white space engages the audience better. When your potential clients are looking for buying their dream car, striking car images play a vital role in their decision making.
A well-optimized web image will reduce the page loading time, in turn, decreasing bounce rates.
Landing Page Tip 5: Provide Interesting Offers
Most people say 'Yes' to offers and rebates. That's why leading your landing page with an offer is a great idea - test-drives from their door-step, discounts on car services, etc.
Make sure to include a deadline, to create urgency.
Landing Page Tip 6: Responsive Web Layout
It is challenging to group visitors based on the screen resolution that they are using for viewing your landing page. Get a responsive car dealer website, if you are still on one of those older generation websites.
Review your landing page on your mobile phone and ensure that everything is working fine, since up to 94% of your prospects will be visiting you on mobile phones.
Landing Page Tip 7: Call to Action (CTA)
The CTA is the one that nudges potential customers further into the sales funnel. A CTA always urges your prospects to act, with suggestions like Contact Us, Book a Test Drive, Sign Up for Newsletter, etc. Make sure that the other components of your landing page doesn't distract the audience's attention from the CTA.
For more landing page tips that help in conversion,

Contact Us

.