28 November 2017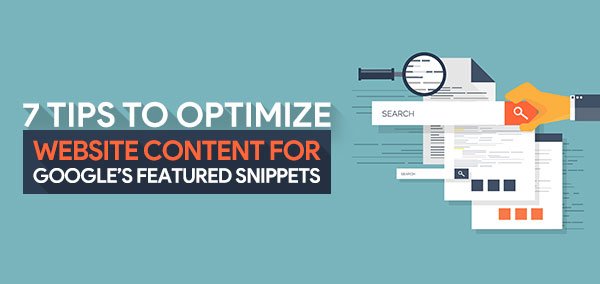 Featured snippets always appear on top of search queries, even without any advertising. It is the first thing that shows up on search engine result pages (SERPs). If your car dealership is to outrun your competitors, that is the position to aim for.
Featured snippets will capture and drive online visitors to your dealership website, bring more leads, and boost your conversion rates. However, reaching there is not easy. It is no doubt a challenge to show up at the rank zero position in Google SERPs.
Follow these Google featured snippet tips to get there.
Featured Snippet Tip 1: Check for Your Competitor's Snippets
Google search is the best source for you to learn about the position of your competitors and their snippets. Also, you can use tools like SEMrush to find out which snippets are ranking well.
Create even better content, to rank better.
Featured Snippet Tip 2: Leverage Google for Snippet Opportunities
If you think like your audience, then you can create more engaging snippets which naturally leads to better ranking.
Type in your query into Google search and watch for a snippet. Go through it and also, go to the 'People also ask' section. You will get more content ideas from your competitors.
Featured Snippet Tip 3: Do Keyword Research
If you have not done your keyword research so far, do it now and use them to optimize your featured snippet content.
Tools like Sepstat can help to find out if the search query is leading to featured results. Make use of it, learn about top ranking keywords, use them in your content, and rank as a featured snippet.
Featured Snippet Tip 4: Answer Multiple Questions
If you already rank for a featured snippet, you'll also rank in other related queries. So, create a single article that is able to answer all of these related questions rather than multiple articles.
This will drive more traffic to your car dealer website.
Featured Snippet Tip 5: Word Count Matters!
A word count between 40-50 words is advisable for a well-written featured snippet. Make it concise for Google to easily mark it as a featured snippet.
Design a clear snippet that is differentiated into steps, lists, and paragraphs.
Featured Snippet Tip 6: Headers Play a Role
As mentioned earlier, sectioning the snippets is important for better ranking your snippet. Make proper use of h1, h2, h3, and h4 tags, and organize them by size.
This will help Google in effortlessly recognizing and featuring your content.
Featured Snippet Tip 7: Insert High-quality Images & Video
Nowadays, images and videos help in better ranking of your content on any of the online platforms. And, it is true for both auto retail and featured snippets.
In videos, it is always better to include voice transcripts. This might help Google recognize and select your content for a featured snippet.
To get more featured snippet tips to build your car dealer website traffic Click Here.