13 February 2018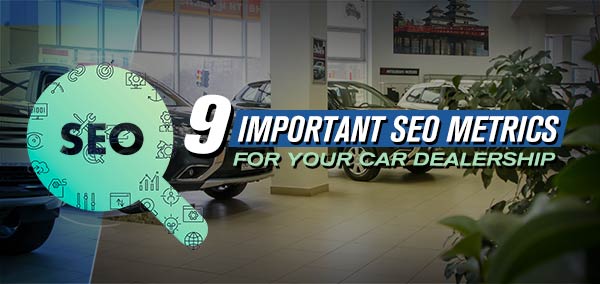 Search engine optimization (SEO) success is not difficult to measure, provided you know which metrics to track.
Here are a few pointers that will help you get there.
SEO Metric 1: Inflow of Organic Traffic
SEO helps to improve your website's organic search traffic. But, you will never know if your SEO efforts are paying off until you track.
Track your monthly organic traffic using Google Analytics and make sure the graph keeps going up.
SEO Metric 2: Measure the Bounce Rate
Bounce rates are considered one of Google's important ranking factors.
If prospects visit your website and immediately leave without interacting with it, then it results in increased bounce rates. Once your bounce rate increases, your website ranking comes down, and boring content is the usual culprit.
SEO Metric 3: Check Organic Conversion
Your Google Analytics has the traffic numbers, and your sales team has the sales figures. Between them, it is easy to figure your conversion numbers.
It is advisable to segment and track conversion rates depending on the device, location, landing page, and browser. Once you know what is working and what is not, it is easy to fix things.
SEO Metric 4: What's Your Keyword Ranking?
Keyword rankings help in measuring if the specific keyword term is working well for your website or not.
Your car dealer website needs high ranking keywords if you are to see a significant increase in visits and leads. It is important to measure it since you need to outrank your competitors.
Toold like SEMrush can help in tracking your targeted keywords.
SEO Metric 5: Average Time Spent on Your Car Dealer Website
Engaging website content results in greater visitor retention, and the more they stay on, the more your chances of getting a lead. Every additional second increases your chances significantly.
Monitor and measure the average time spent on your website and improve your content strategy to optimize your numbers.
SEO Metric 6: Number of Returning Users
If your website content is engaging then you can expect more returning users. This in turn results in more leads and better website ranking.
You can track returning visitors and add them to your email list for long-term marketing.
SEO Metric 7: Average Page Loading Speed Matters
Count two seconds or less – if your website is taking more time to load, then you should be seriously concerned. It leads to increased bounce rates, and a decrease in search ranking.
There are several tools like Quick Sprout, GTmetrix, etc. to measure your page loading speed.
SEO Metric 8: Watch out for Crawl Errors
For Google to analyze the relevancy of your car dealer website, it has to crawl. If there is an interruption in crawlability then even high-quality content will not help your website.
Track these website errors using Webmaster Tools and immediately fix them.
SEO Metric 9: Measure Click-through Rates
The percentage of people who click your link after seeing Google search results is the click-through rate. It's an important SEO metric as it tells how engaging your website is to visitors.
To know more about the SEO metrics to monitor, Click Here.