20 June 2018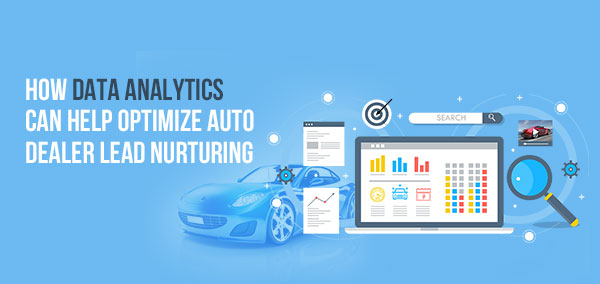 The significance of following-up and nurturing your business leads is well known. It is also known that being prompt when following up with prospective customers can get you better results.
If someone in your dealer sales team doesn't speak with a customer within a few minutes of them filling out a form on your auto dealer website, chances are that prospect will never be heading over to your dealership. However, by all means try contacting them again ASAP, if you can't reach them the first time. Data shows that trying to connect to leads at least six times increases the probability of converting them by up to 90%.
Avoiding Cold Leads
A common problem that every auto dealer faces is that their sales staff spends so much time in following up with duds that were never going to become paying customers anyway. Instead, their time could have been spent on more productive sales activities, like following up with higher quality leads.
Data Analytics has powerful capabilities in lead scoring that can provide your staff with valuable information about the likelihood of a specific prospect actually moving down the sales funnel. Using these AI capabilities, your staff can then spend more time following up with leads who have higher odds of becoming customers, without having to spend time on actually performing analysis.
Reducing Time Wastage
When your dealership responds to every lead, you will inevitably have to spend time answering simple questions and performing minor tasks for customers. These may be requests such as booking appointments, setting up a test drive, or blocking a service date.
All these requests need prompt attention. However, your staff can put their time to better use elsewhere performing more important tasks, if you automate these repetitive tasks. Appointments can be set directly from your website. Customers will not need to interact with anyone for simple answers, if Chat Bots are enabled.
The questions are, how, why, and at what cost. The answers are in Data Analytics.
Managing Ongoing Follow-Ups
Even after someone completes the purchase of a new car from your dealership, you should take efforts to stay in contact with them and send timely service reminders, special offers, and community updates. This can be quite time consuming and labour intensive since you will need to segment and create individual messages to practically everyone in your customer base.
On the other hand, Data Analytics can automatically sort your client base into segments based on their activity and position in the sales funnel. All that your staff will need to do is write the actual message and configure it in the system. With the kind of progress being made in the field of data analytics and artificial intelligence, the system might even be able to assist in creating the messages as well, in the near future.
For more information on lead nurturing optimization for auto dealers, Contact Us